Opening Statements: The Story Begins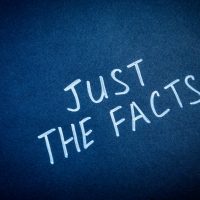 Popular culture reveres the closing argument. Movies like My Cousin Vinny or A Time to Kill emphasize the importance of the closing statement. Who can forget "now imagine she's white"? The entire courtroom stops; the judge is touched by emotion, and the jury is in tears.
This isn't how it works in real life. Invariably, jury verdicts are far more consistent with jurors' first impressions of a case than their last. Most panel members decide in the first few minutes of the trial whether they're open to your version of events or not. Win your opening statement, and you will likely win your case.
Great opening statements advance a theory of defense and establish a compelling theme. Above all, they tell a clear, persuasive story rooted in common sense.
The Theory of Defense
The theory of defense is your version of what happened. Your attorney's theory of the case must be logical, organized, and easy to understand: "The plaintiff and the defendant had consensual sex initiated by the plaintiff. She is claiming sexual assault because she is married and does not want her husband to know she cheated on him."
The Theme
Your theme or themes help explain your theory of defense and anchor it in the facts. A strong theory of defense will have no more than three or four themes, and these will be short, engaging, and easily remembered. "This is a case about an accuser who will do whatever she can to save her marriage, career, and reputation."
The Story 
A great story focuses on people, places, and atmosphere—not legal technicalities. Using vivid language, an active voice, and evocative detail, your attorney should tell a story in their opening statement that recreates the events in question. The panelists should feel they are right there when the accuser invites the defendant into her bedroom. A great story tells a credible tale the jury can feel and believe.
Credibility is key at this stage in the trial. Inexperienced attorneys risk overselling their case if their story makes claims that subsequent witness testimony doesn't support. If you make promises you can't keep at the start of the trial, you lose the panel's trust and the trial is basically over before it even begins.
The opening statement should end with one clear assertion: at the end of the trial, the panel look at the evidence in this case and send you home.
If you've been accused of a crime in the military, Capovilla & Williams can help you with a skilled and knowledgeable defense. Call them at (404) 496-7974.