New Podcast Episode: Powerful Opening Statements in Military Trials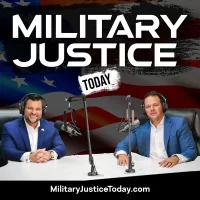 There is another episode of the Military Justice Today podcast available on all the major platforms.  In this one, experienced military lawyers Robert Capovilla and Mickey Williams share their philosophies, process, and best practices for delivering compelling opening statements in both jury and judge-alone military trials.
To listen on Apple Podcasts, click here.
To listen on the Capovilla & Williams YouTube page, click here.