Attorney Sean Flood Joins C & W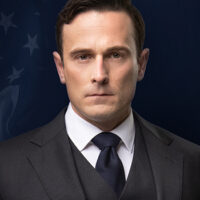 The team at Capovilla & Williams is very pleased to announce that attorney Sean Flood has joined the firm as a partner.
A Bronze Star recipient, Sean brings over a decade of military law experience to our firm, including assignments at Joint Base Lewis-McChord and Fort Campbell, as well as deployments in Afghanistan and Syria.
To read the full press release regarding Sean's addition to the firm, please click here.