The Rape Shield Law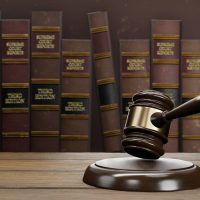 Servicemembers charged with sexual assault need to know about Military Rule of Evidence 412, known as the Rape Shield Law. Rule 412 is designed to protect the privacy and dignity of victims of sexual assault by ruling evidence about the accuser's sex life that isn't strictly relevant to the charged offense inadmissible.
Your accuser may work as an exotic dancer or OnlyFans content creator, for example, or have a reputation for promiscuity, or wear revealing clothes. None of this is admissible in court because none of it is relevant to a specific accusation of sexual assault. There are exceptions to Rule 412, however.
The "Someone Else Did It" Exception
Evidence of your accuser's sexual behavior outside of the specific charge against you should be admitted in court if it shows that someone other than yourself was the source of the accuser's physical injuries or forensic evidence such as semen or torn clothing.
Our firm recently defended a serviceman charged with sexual assault where the accuser was covered in bruises. We were able to introduce evidence that showed she had engaged in rough but consensual sex with another man two days before the alleged assault by our client. Our client was acquitted of the charges against him.
The "We Have Done It Before" Exception
Consensual sex with your accuser prior to (or even after) the incident you're charged with is not evidence that there wasn't an assault on the specified occasion. But evidence demonstrating that the sexual encounter on that occasion was no different from the others between you could be.
In another sexual assault case handled by our firm, our client provided an affidavit describing the usual sexual encounters between himself and the accuser. These encounters very closely matched the one on the night of the alleged assault. The military judge admitted the description as evidence, and the client was found not guilty.
The "I Have a Right To Fight Back" Exception
While MRE 412 states that a military judge must admit evidence relevant to your defense, the question of relevance is often contested. This means that your attorney will have to make a convincing argument connecting the evidence you seek to have admitted to the overall case in your defense.
For example, a married accuser might call a consensual sexual encounter an assault if she believes her spouse will divorce her if he learns she had sex willingly with another person. Rule 412 would normally exclude information about the accuser's marriage as irrelevant, but in this situation the case should be made to admit it as evidence of motive to fabricate the allegation.
Call Capovilla & Williams for help with your case at (404) 496-7974.