Military Court-martial Proceedings: Process, Defense Strategies & Implications for the Accused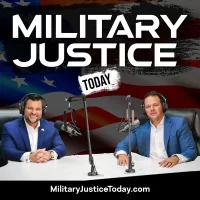 In this episode of MJT, former JAG Officers and military defense attorneys Robert Capovilla and Mickey Williams discuss the court-martial process in its entirety, including getting Flagged, Preferral, Referral, Article 32 Hearing, Arraignment, Article 39 Hearing and Trial. Topics include obstacles to avoid at each phase as well as the positive impact a qualified military defense attorney can make on the outcome.
To listen to the episode, please visit the C & W YouTube page here, or any of the major podcast platforms.