Guest: Former Military Judge Troy Smith Discusses Philosophy and Best Practices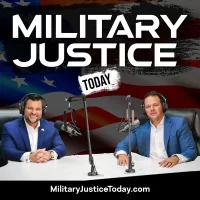 In this episode of MJT, former military judge Troy Smith discusses his philosophy on trial practice as well as strategies and techniques for litigating high-stakes military criminal cases. Topics include voir dire, opening statement, witness examination, and closing argument.
To listen to the episode on YouTube click here.