Special Guest Colby Vokey Discusses UCI | Military Justice Today Podcast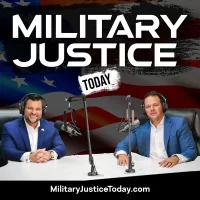 There is a new episode of the Military Justice Today podcast available today and it's a good one.  Rob Capovilla and Mickey Williams talk with prominent military law attorney, Colby Vokey, about one of the more recent and egregious cases of unlawful command influence. The guys dug into what happened in Colby's client's case as well as the negative impacts of UCI on the system and how to prevent it in the future.
To listen on Apple Podcasts, click here.
To listen on the Capovilla & Williams YouTube page, click here.