Matthew Jubelt

Of Counsel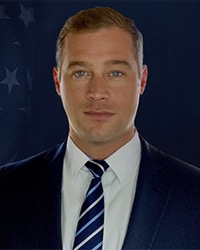 Before becoming Of Counsel to Capovilla & Williams, Matthew began his legal career with a decade of service as an attorney and officer in the U.S. Army Judge Advocate General's Corps.  While in military service, Matthew had duties and assignments throughout the United States and abroad to include service both as a military prosecutor and defense counsel trying criminal cases throughout the United States.  Matthew also twice served as a Special Assistant United States Attorney in both the Northern District of New York and the District of Maryland.  As a legal advisor to military commanders, Matthew additionally provided counsel on the laws of war, rules of engagement, and the rule of law in which he assisted in the prosecution of insurgent and terrorist networks that threatened the stability of the Afghan government.
Matthew is a Combat Veteran, a graduate of the University of Vermont, the Syracuse University Maxwell School of Citizenship and Public Affairs and the Syracuse University College of Law. Matthew is admitted to practice in the States of New York and Georgia, as well as, numerous other Federal and Military Courts, to include the U.S. District Court for the Northern District of New York, the United States Court of Appeals for the Second Circuit, the United States Supreme Court, and the following military courts:  the U.S. Army Trial Judiciary, the Army Court of Criminal Appeals, the Court of Appeals for the Armed Forces and the Court of Veterans Appeals.
Matthew is the recipient of several awards and decorations to include the Combat Action Badge, Meritorious Unit Citation, Meritorious Service Medal, Four Army Commendation Medals, the Afghanistan Campaign Medal, the National Defense Service Medal, the North Atlantic Treaty Organization Medal, the Global War on Terrorism Service Medal, and the Army Service Ribbon.  Matthew is a member of the American Legion and serves on the Board of Directors for Clear Path for Veterans, a non-profit organization with a mission to connect Veterans to their communities through wellness, peer support, community outreach and education.
Bar & Court Admissions
New York
Georgia
U.S. District Court (N.D.N.Y.)
U.S. Court of Appeals, Second Circuit
U.S. Supreme Court
U.S. Army Trial Judiciary
U.S. Army Court of Criminal Appeals
U.S. Court of Appeals for the Armed Forces
U.S. Court of Appeals for Veterans Claims
Education
Syracuse University College of Law, J.D.
Syracuse University Maxwell School of Citizenship & Public Affairs, M.P.A.
University of Vermont, B.A., History & Political Science
Client Reviews
Matt was able to give me hope when I had none. He was 100% my advocate and in my corner. Without him fighting my battle there is no doubt in my mind that things would have ended up much worse for me. Matt did not sugar coat anything, he would give me best case and worst-case possibilities, and it turned out pretty much how he expected/explained it might. My outlook went from absolutely horrible, to absolutely manageable. Thank you, Matt, for helping me out!
Matthew was outstanding at handling my case. He was there to answer every call, calm me down at every turn, and helped me every step of the way in overturning a blatantly false accusation against me. His prior military service gives him knowledge and experience no other civilian lawyer has, and will benefit any soldier, sailor, airman, or marine . . . .  Do not be afraid to put this man on retainer, because be it 1 year or 10 years from now, you'll wish you had.
Mr. Jubelt has been an amazing person to work with. He communicated with me throughout the entire process and informed/included me on all the decision making. I hope that I won't be in a situation to where I will need him again, but I definitely will request his services if need be. I would without a doubt work with him again. His knowledge, expertise, and communication are amazing and made me feel at ease through a difficult time