New Podcast Episode: Best & Worst Military Bases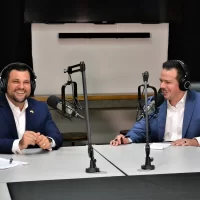 The Military Justice Today podcast recently published a new episode titled "Best and Worst Military Bases to Live and Visit."  In the lighthearted episode, Rob and Mickey discuss their favorite and least favorite U.S. military bases, including funny stories from their time in the service as well as travels as civilian defense counsel.
To listen to the full episode on the firm's YouTube page, click here.  You can also catch all the podcast episodes on the major platforms such as Apple Podcasts, Spotify, Stitcher, and Google Podcasts.